Highly Qualified Gunbarrel Plumbing Pros
Gunbarrel is a unique place with a unique name. It is a sleepy community outside Boulder, but area residents even refer to some parts of Boulder or Boulder County as Gunbarrel. The rural community features gorgeous scenery, a close-knit atmosphere, and real estate that is rapidly growing in value. By protecting your plumbing, you protect the value of your home investment. We'll be there to help you with whatever your plumbing needs are, whether that's installing a new water heater or re-routing your pipes. Our highly qualified plumbers perform a wide variety of plumbing repairs and maintenance in Gunbarrel.

Our services include:

Water heater installation

Sink installation

Tub installation

Toilet installation

Pump and drain installation

New pipe installation

Re-piping

Gas line installation or re-routing

Drain cleaning

Leaks

General maintenance
We also specialize in emergency plumbing repairs. Whether your hot water heater has gone out in the middle of winter or you have gallons of water flowing down your hallway because your toilet is clogged, we understand that time is of the essence. We maintain a fully stocked fleet so that our plumbers can be on the scene quickly and will have all the parts and tools they will need to make the repair. We guarantee that we will be there within two hours, but our plumbers are usually there much faster.
Licensed and Insured Plumbers in Gunbarrel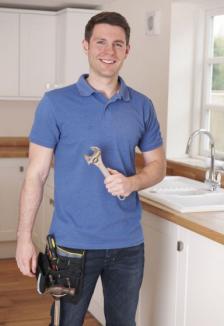 When you call our friendly staff, they will respond quickly to make an appointment at your convenience. If you have a non-emergency repair, our plumbers will come to your home and diagnose the problem and provide a free estimate for the repair.

They will thoroughly assess your plumbing to discover any lingering issues that might become bigger problems later. That way you won't be in store for any costly surprises down the line.

Call us now to schedule your appointment and learn firsthand the difference that our service makes. Our plumbers are licensed and insured, and they are committed to providing the best plumbing services in Gunbarrel.