Our Boulder Plumbing Team is As Good as It Gets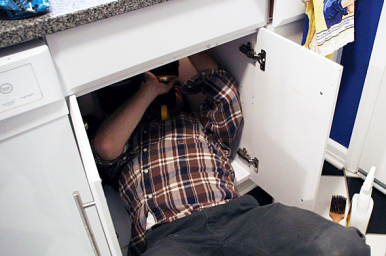 If you're looking for quality plumbing in Boulder CO, you've come to the right place. We always have our company trucks stocked with top quality replacement parts so that you know you are getting your money's worth. If you call us in the middle of the night because you have water running down your staircase, we will respond immediately. If your toilet backs up in the early hours, we'll be there for you. If your water heater gives out at the worst possible time, we'll be there at the best possible time. Our Boulder plumbing contractors are qualified to handle residential and commercial plumbing jobs alike, any time day or night.

Our services currently offered include installations of sinks, tubs, toilets, water heaters, pumps and drains. We do new pipes and re-pipes, gas lines, and general maintenance like replacing gaskets and hangers. There is no reason why your plumbing should not always be in top working order. Boulder plumbers are available anytime if you would like us to come out and take a look at your system to see what we can do to improve its performance.
---
---
For all your Boulder Plumbing Needs
If you have a plumbing emergency you can call us right now and a Boulder plumbing contractor will arrive shortly to solve your problem for you. We are always prepared and there are no amateurs working for this plumbing company. All of our plumbers are seasoned technicians who have been in pressure situations before. You wouldn't want it any other way when your house is in jeopardy and your family's safety is at stake.

Call our customer service department any time to schedule an appointment for a routine repair or installation. If you are planning on doing construction or remodeling in your home you should schedule an appointment far enough in advance so we can go over what you need and how we can help you.

When it comes to plumbing in Boulder, the choice is clear.
---
Time for a Repipe? Our Plumbers in Boulder Can Do It!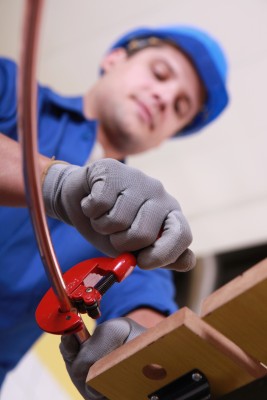 If you seem to always have problems with your older plumbing system, it may be time for a repipe. Cast iron pipes in particular can cause a wide variety of plumbing-related issues, from adding bad-tasting contaminants to your water supply to significantly shortening the lifespans of many appliances throughout your home. Cast iron pipe corrosion can also lead to health related issues, which is why it's imperative that you perform a repipe at the first sign of trouble.

Our plumbers believe that your re-pipes should last for decades to come, which is why we use only the industry's safest and most reliable materials and practices. A quality copper re-pipe can last for 50 years, if done properly, but a sloppy installation can cut the lifespan as short as 25 years. Re-pipes using less reliable materials can last even shorter than that.
When you're ready to consider overhauling your home's most crucial infrastructure, be sure to take every option under consideration. There are plenty of Colorado plumbers who are willing to lowball your bid to get the work, but the sticker price doesn't tell the whole story. A cheap installation can quickly double in price when your cheap plumber hits "complications," and even a cheap job that sticks to the original estimate can fall apart within just a couple quick years. Call around, check reviews, and find a Boulder re-pipe contractor whose work stands the test of time. We look forward to hearing from you.

---